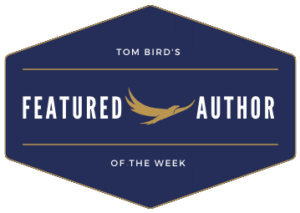 Business Consultant/Author
Aim Point: An Air Force Pilot's Lessons for Navigating Life
Leadership and Reinvention: The Aim Point Principles
In his thrilling and thoughtful book, Colonel Bruce Hurd vividly describes the adventure, excitement, and triumph he felt during his 30-year career as an Air Force officer and pilot. Through his powerful narrative, often told with a dry wit, readers gain a real appreciation for the rich and full life of a career military officer. But this compelling novel isn't just for the military-minded. Additionally, Colonel Hurd talks movingly about confronting the disappointment, fear, and shame arising from very painful and difficult personal ordeals he faced. After great success in numerous leadership positions as an Air Force officer and in his post-military career as a software development program manager, he also speaks to the importance of being able to reinvent ourselves throughout our lives. Colonel Hurd concludes his book by introducing the reader to his eight "Aim Point" principles that have been his touchstones throughout his life. He has used them each time he has been confronted with the need for personal reinvention. His inspiring book is a must-read for Air Force enthusiasts, anyone confronting deeply personal challenges, and those facing the need for reinvention in their lives.
How did Tom's Method help with the writing/publication of your book the most?
Simply put, my book would not have become a reality without Tom Bird and his Write Your Book in a Weekend retreat. By connecting with my inner self through focused attention in a supportive environment, I was able to draw out the perfect words to tell my story. I was amazed at how much I accomplished during that long weekend. More importantly, I was able to write the essence of my book in a coherent, insightful way. Tom's guidance was essential, also, in the publication of my book as part of the Publish Now program. His incredible insight helped me structure my book to make it so much more powerful. Beyond that, his team of experts helped guide me through the editing and publishing process to make my book a reality. I have wanted to write my story for many years. Through Tom Bird's program, I was able to make it happen in the best possible way.
What did you learn the most from the writing of your book?
The most significant thing I learned through writing my book was discovering the importance of genuine, heartfelt, honest emotion in my writing. That makes the difference between a dry narrative and a truly gripping story.
Advice you have for new authors?
Believe you can write and publish your book, because you can. It's not rocket science, but it does require focus and effort–you can do this. And have fun with it, too. It will all work out well.