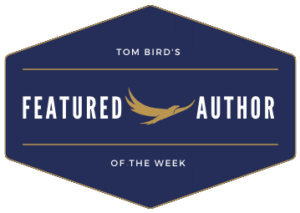 Contemporary Fiction with a Spiritual Twist
The American Fiction Awards: General Fiction Grand Prize
The American Fiction Awards: New Age Fiction Grand Prize
The American Book Fest's Best Book Awards: Best 1st Book
Finalist in the Ben Franklin Awards, The Eric Hoffer Awards Grand Prize, The Bill Fisher Best 1st Book Award, and The First Horizon Award.
Many fiction books. Making Right (my 2nd novel) is currently in the hands of multiple agents. Several non-fiction books. One Memoir.
Five-year-old Sam is a special child who never speaks a single word until the day his beloved grandmother passes away—something he somehow knows before anyone else. As he matures, Sam seems to think he can heal people, and has his own determined agenda to make that happen, much to his parent's distress.
To make matters worse, people his father Frank angered in the past may now be looking for some serious payback. His intention to keep his family safe is complicated by relationship challenges with his wife Sofia, and by their young son's increasingly unusual and unsafe behavior. Frank ultimately must make a life or death decision in which his future and the safety of his family hang in the balance. The choice he makes and the results of that choice will leave readers both surprised and inspired.
Those who enjoy Liane Moriarty and Paulo Coelho will appreciate reading Different. It's about people and their interactions first and foremost, with mystical elements underlying all that transpires.
How did Tom's Method help with the writing/publication of your book the most?
It helped me get my story out in one weekend. I never would have thought it possible. Tom's method helped me get my story out in a way that was most true to me.
What did you learn the most from the writing of your book?
That this is what I'm meant to do. This the highest and best expression of myself that I know of.
Advice you have for new authors?
Create a daily sacred time for yourself you where you only write. The most difficult part of writing: Taking out great parts that don't serve the book. Be vulnerable. Let people see your soul when they read what you wrote.