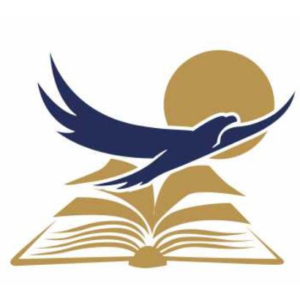 PublishNow
Become the Published Author
You are Called or Want TO BE

BRONZE
Regular Price
6-Month Payment Plan ($1750 Initial Payment, 5 Monthly Payments of $449)
12-Month Payment Plan ($1750 Initial Payment, 11 Monthly Payments of $276.82)
Retreat Price - Credit Card
6-Month Payment Plan ($1750 Initial Payment, 5 Monthly Payments of 409)
12-Month Payment Plan ($1750 Initial Payment, 11 Monthly Payments of $258.64)
Retreat Price - Check/Money Transfer
No payment plan options
SILVER
Regular Price
6-Month Payment Plan ($1750 Initial Payment, 5 Monthly Payments of $889)
12-Month Payment Plan ($1750 Initial Payment, 11 Monthly Payments of $476.82)
Retreat Price - Credit Card
6-Month Payment Plan ($1750 Initial Payment, 5 Monthly Payments of $730)
12-Month Payment Plan ($1750 Initial Payment, 11 Monthly Payments of $368.18)
Retreat Price - Check/Money Transfer
No payment plan options

GOLD
Regular Price
6-Month Payment Plan ($1750 Initial Payment, 5 Monthly Payments of $1089)
12-Month Payment Plan ($1750 Initial Payment, 11 Monthly Payments of $567.73)
Retreat Price - Credit Card
6-Month Payment Plan ($1750 Initial Payment, 5 Monthly Payments of $930)
12-Month Payment Plan ($1750 Initial Payment, 11 Monthly Payments of $459.10)
Retreat Price - Check/Money Transfer
No payment plan options

PLATINUM
Regular Price
6-Month Payment Plan ($1750 Initial Payment, 5 Monthly Payments of $1689)
12-Month Payment Plan ($1750 Initial Payment, 11 Monthly Payments of $840.45)
Retreat Price - Credit Card
6 Month Payment Plan ($1750 Initial Payment, 5 Monthly Payments of $1530)
12-Month Payment Plan ($1750 Initial Payment, 11 Monthly Payments of $731.16)
Retreat Price - Check
No payment plan options
An intuitive Soul Read by Tom of the manuscript to determine readiness for publication.
Retreat Price - Credit Card
For many writers, releasing their book during a Weekend Retreat and publishing it with PublishNow is just the beginning of expressing their literary voice. At the request of many clients who asked us to assist in making their dreams of authoring a BEST SELLING book come true, we launched The Best Selling Author Program several years ago.
Here's what having a #1 Bestseller on Amazon can bring you:
Admiration and respect
The prestige of success
Expert status
Credibility and influence
Speaking engagements
Business expansion
Fulfillment of your life's dreams