TOM BIRD
PRESIDENT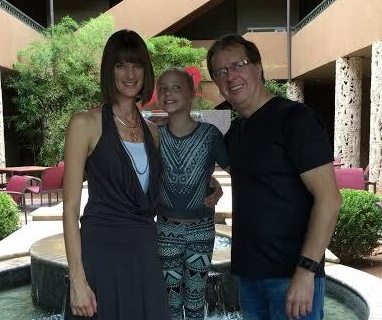 I consider myself an average guy who knew he wanted to write books even before he could read one. This desire burned progressively stronger until I reached the age of 25, when it literally began to burn out of control.
By then, I had acquired a degree in English Writing from a fine university and had a position as a publicist for the Pittsburgh Pirates.
Despite my vocational success with the Pirates, my desire to become the author I already felt I was grew daily. But in truth, I didn't know how to bridge the gap between my dream of being a successful author and the reality of becoming one. My degree in writing didn't get me any closer.
I read hundreds of books on writing, which led me nowhere. I even interviewed many successful authors who I had the pleasure of meeting via my position with the Pirates. Even they didn't seem to have a streamlined approach to literary success that I could emulate.
After a few years, the desire to pursue my dream had become too great to hold back any longer. I allowed myself to feel my full pain and frustration. I came home from a game one Wednesday night in September 1982 and, once inside my apartment, I gave into what I describe as a mini nervous breakdown, which eventually turned into a breakthrough of sorts. I sobbed deeply that night before finally asking for Divine Guidance.
Two nights later my prayer was answered. In the middle of the night, while in a semi-dream state, my life seemingly passed before my eyes. I could see, with absolute clarity, not only how I had been led to that pinnacle point, but exactly what it was that I needed to do to awaken, set free, and birth the author I already was into my life.
With complete commitment and resolve, I put into play the method that was delivered to me in the wee hours of the night. The results were immediate.
Instantly, I discovered myself in the midst of a practice that was naturally inviting me into a sincere unadulterated communion with Spirit. Tapping into this innate and fully supported art form, the long smoldering coals of desire were ignited – words came through me and the foundation for my first book was released!
Six weeks later, I sold the rights to that book to the third largest publisher in the world, for an amount equivalent to three times my yearly salary with the team. Six months later, I surrendered to being an author full-time.
Shortly after, I began sharing the foundation of this method with others who were seeking this same experience. Teaching primarily at the university level over the next twenty years, I taught over 4,500 classes at over 120 different colleges and universities.
About ten years ago, I switched the emphasis of my teaching to my current retreat format and PublishNow program. Since then I have had the honor of seeing thousands of would-be writers move through our system and transform their lives by becoming the authors they, too, were meant to be.
Using the programs Spirit has developed through me, my team and I have shortened the learning curve from years or decades of diligent work to a weekend or a few months.
As you will see, when you are supported and in alignment with your author within, your book and its destiny can be birthed joyfully, quickly, inexpensively and successfully.
Upon completion of every retreat, I am soulfully grateful that I gave every bit of myself to free other authors and other books for the betterment of us all. Having honored what my heart and this divine connection have led me to do, I am free to live the life I currently savor and love with my wife, Heidi, and daughter, Skyla, as well as our three dogs, four cats, three Guinea pigs, and eight birds in magical and mystical Sedona, Arizona.
As I write this, I am on my thirty-third year as an author and have written nearly thirty acclaimed, best-selling books. The books generated from this method have reached millions. You, too, can have the life you want and deserve, by simply acknowledging, following and then directly communing with the calling of your own personal Author Within.
See you soon,
~Tom
AS SEEN ON