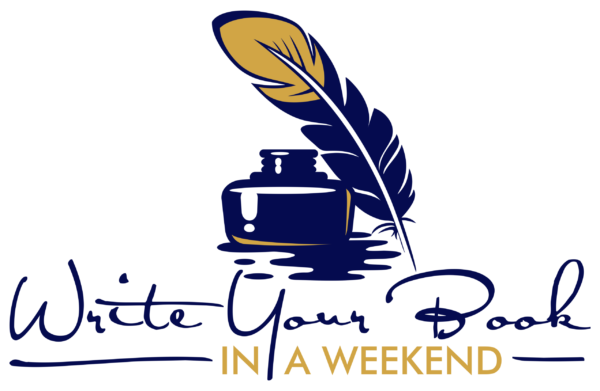 Weekend Writing Retreats
As Tom's method has proven over and over and over again, and as more than 95% of his Write Your Book in a Weekend Retreat attendees can directly attest to, with the proper guidance, instruction, environment, desire, and a willingness to give into the literary inspiration of the Divine (even despite a bit of desperation), you can, indeed, write your book in a weekend. If you have questions or need help registering, please email Office@TomBird.com.
Here's a sampling of proof:
2020 Retreats
In 2020, Tom will be hosting two Live Write Your Book in a Weekend Retreats, each one scheduled around a National Book Writing Weekend.
There also is an opportunity to sponsor a retreat for Tom. For more information on that option, contact Janelle Kutz at Office@TomBird.com.
In regard to Tom's 2020 Retreats, all will be held at the dates and times listed below in the magical, spiritual mecca known as Sedona, AZ.
Even though there are distinct, practical advantages to attending one of Tom's retreats on a Live basis, especially if it is your first one, actual production results between the two alternatives vary only slightly.
Those attending one of Tom's retreats in Sedona on a Live basis oftentimes make a vacation or a mini-vacation out of their trip. Here's a link to The Sedona Chamber of Commerce website to explore options on what to do while in Sedona: https://sedonachamber.com/.
A listing of nearby hotels, other accommodations, and everything you will need to prepare for your trip will be emailed to you upon your registration for the retreat.
Retreat Prices
Write Your Book in a Weekend Live – $795
All Sedona-Based Live retreats are held at Sedona Creative Life Center
Write Your Book in a Weekend Live in Sedona 
March 12-14 (Cancelled)
November 13-15
Workshop Specifics
All of the phases of the retreat support the loving communion between yourself, your spirit, and your book – with all the other writers in the room (those in-person and those attending virtually).
UPON REGISTRATION:
After your registration is complete, you will receive an email within a day acknowledging that your place at the retreat has been reserved.
APPROXIMATELY 6 WEEKS BEFORE RETREAT:
You'll receive an itinerary and instruction packet via email.  There will also be an invitation to set up an appointment to review your documents and what you should do to prepare.
PRE-RETREAT PREPARATION and EDUCATION
It is our pre-retreat responsibility to help remove the effects of any inappropriate education or training that you may have experienced that has kept you from achieving the results you deserve with your writing/publishing endeavors.
If you properly prepare for the retreat, you come ready to release your book.  Registered for a retreat close-in and do not have time to do all the prep work?  Do your best.
The prep-work can take anywhere from 6 to 20 hours and includes:
Downloading audio files to listen to when you write (you will receive these as part of your registration)
Reading and completing writing exercises from several of Tom's books (you will receive these as part of your registration)
Watching videos
Attend complimentary webinars with Tom and other participants to have any remaining questions answered or concerns addressed.
Gathering supplies (any office supply store will have the items suggested for the writing and editing process.)
Information and details for the weekly pre-retreat assignments will be outlined on your Retreat Dashboard which will be sent to you after you complete your registration.
DURING THE WEEKEND RETREAT 
Retreat Schedule:
Day 1 – 8:00 a.m. to 6:30 p.m.
Day 2 – 8:30am to 6:30 p.m.
Day 3 – 8:30 a.m. to 2:30 p.m.
Day 1 morning:  After a short introduction, the retreat begins, and within thirty minutes you are writing your book.
What is the average length of an American book these days? 35,000 words. So you can immediately see where the ability to write your book over the course of a long weekend comes into play.
Day 2 and 3:  Writing/revising continues through the second and third day and concludes on Sunday at 4:00 p.m.
You can write your book in long-hand or on your laptop computer (you are not required to use a laptop).  If you are a speedy typist, you can save the step of having to type your entire manuscript at a later time.
Taking care of yourself when writing for 8 hours a day:
There are designated breaks for breakfast and lunch
Dress comfortably
Have plenty of healthy snacks and water on hand
We strongly encourage the avoidance of caffeine before and during the writing sessions
REVISIONS:
No book is fully completed until it has been revised.  Utilizing the momentum and escalated confidence you have gained as a result of having completed your book at the retreat, you will immediately move into the Revision Phase.  Some conclude the revision of their book during the weekend; while some others complete their revisions at home.
PAYMENT AND TRANSFER OPTIONS:
All monies paid for a retreat are non-refundable.
All monies paid for a retreat are non-refundable and non-transferable, except as specifically set forth herein. Author may transfer Author's reservation for a retreat to a separate retreat once, provided the retreat to which Author desires to transfer is scheduled to take place within a 12-month period from the originally purchased retreat. Retreat transfer requests must be received by Presenter at least three weeks prior to the start of the retreat for which Author originally registered. In the unlikely event of the cancellation of a retreat for any reason, a makeup retreat will be scheduled in the same area for a date no more than 12-months after the original date of the retreat canceled. At the time of any cancellation by Presenter, registered participants can either transfer, at no extra charge, their registration to the makeup retreat or to any other already scheduled retreat within the 12-month period from the date of the cancelled retreat.
In the event Presenter is not able to conduct the retreat or provide a makeup retreat or provide any other services paid for by Author for any reason, Presenter's liability to Author shall be limited solely to a refund of any monies already paid by the Author to Presenter.
Read the Complete Retreat Terms & Conditions here.
BOOK PROMOTION
It is essential that you become well-versed in this topic; however, the information you need to know comprises a completely separate entity. Students will gain an overview of invaluable resources and varying avenues for promotion and contact information for the top authorities in book promotion in our corner.
STILL HAVE A QUESTION OR CONCERN?