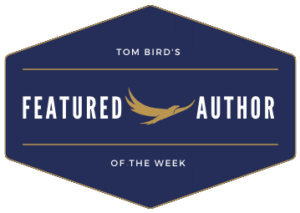 Bridging Science and Spirit: The Genius of William A. Tiller's Physics and the Promise of Information Medicine
Science, Spirituality, Self-Help
How the Unseen Realms Play a Role in Science
Bridging Science and Spirit: The Genius of William A. Tiller's Physics and the Promise of Information Medicine is a beginner's handbook to the pioneering field of human intention research. Using lab-based evidence and illuminating illustrations, Dr. Manek connects current scientific understandings of thermodynamics and the nature of awareness with universal spiritual truths. With these thought-provoking theories driving practical techniques, the medical and technological evolution inevitable in your lifetime is stunning. If you like expert insights, complex scientific concepts explained in everyday language, and intellectually energizing material, then you'll love Dr. Nisha Manek's unprecedented resource.
How did Tom's Method help with the writing/publication of your book the most?
The "Write Your Book in a Weekend" helped me grasp my whole book project. Like a view from 50,000 feet
What did you learn the most from the writing of your book?
Keep at it! The lessons about strong intention and faith absolutely applied to my daily writing.
Advice you have for new authors?
Keep on Keeping on. Just do it.