SABRINA FRITTS
EXECUTIVE DIRECTOR
sabrina@tombird.com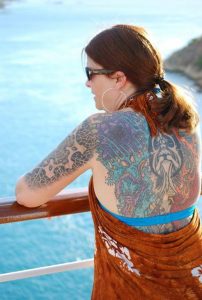 I'm blessed to live in the breathtaking Colorado Rockies with my talented husband and tattoo artist, Greg, my son, Davin, and teenage daughter, Tabitha, along with a dog, two black cats, and countless wildlife. My eldest daughter, Brandilyn and her husband, Miles, recently blessed me with a granddaughter, Bowie (I have photos). When I'm not on the mountaintop, you can likely find me riding my motorcycle or nurturing my inner mermaid on a cruise.
While my family is everything, I also enjoy assisting others in their personal growth and development. I left my Human Resources career in 2006 to focus on my healing practice and traveled internationally to teach others.  In 2011, I made the difficult decision to leave because the organization was not led by the same philosophy taught from stage. Authenticity is essential for me and that is why it is an honor to show up for Tom Bird and this unique method.
As Executive Director, I focus on expanding the reach and efficiency of this method, as well as oversee the PublishNow program to assist authors in breaking through emotional barriers that stand in the way of getting their books published.
The book is the by-product. The personal growth and self-actualization that transpires, along with the ripple effect that is created through this method, is what really lights me up.
MARY STEVENSON
EXECUTIVE ASSISTANT
mary@tombird.com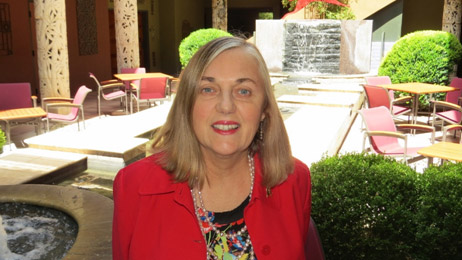 Mary Stevenson's life has had a strong spiritual focus since the age of 23 when she was taught to meditate at the Reno TM Center. She became a TM teacher on April 13, 1976, after six months of training in Europe. From the early 1970's, Mary organized or helped run meditation centers around the country, including in Reno, Nevada; Austin, Texas; Silver Spring, Maryland; and Boulder, Colorado. She also spent four years in the spiritual community of Fairfield, Iowa. For many years, she regularly attended large world peace assemblies around the country to enjoy big group meditations with thousands of other TM practitioners from around the world.
She has special memories of her 18 years in Boulder, hiking in the beautiful Rocky Mountains with so many dear friends there.
Mary currently resides in Sedona, Arizona, where she enjoys attending yoga classes and being in Nature, hiking in the unique natural beauty of the Red Rock formations, and of course, her twice-daily meditation practice.
She feels blessed to have found her writing mentor, the famous Book Whisperer, Tom Bird, and to be supporting his work since February 4, 2015 as both his Executive Assistance and Retreat Preparation Coach. It is a real delight for Mary to help other blossoming authors prepare for this transformational experience, and get their books written in a weekend, like she did.
JOHN HODGKINSON
PROJECT COORDINATOR
john@tombird.com
I am a California Native and as a second-generation Greek American, I highly value the attributes from my heritage. San Diego is the place I now call home. I have three adult children who each have very successful careers, plus three grand-daughters, a step grand-daughter and two step grand-sons, that we call our own.
I first met Tom Bird in 2001, one week after 9/11 where I learn how to tap into my author within for the very first time. It is an honor and a privilege to be asked to join Tom Bird's team. It will be an honor and a privilege to serve as Project Coordinator for you, the authors in the Author Development Programs and anything else asked of me as a supporting member of the Tom Bird Method and his team. I will draw upon my technical knowledge, my former experience as a project manager and my author within to facilitate the efficient flow of all the process elements that move your baby, your book, your dream as it transcends and goes beyond, as it passes from cradle to the hands of those in this world who desire to own a special piece of you.
Call upon me with your questions, your anxiety and your troubles. I will be here to help you and to serve you as you travel down this road. We will work together to move your baby through the process as you graduate, even master moving from author to published author, and your dream does come true.
"Dreams do come true and there is gold at the end of your rainbow."