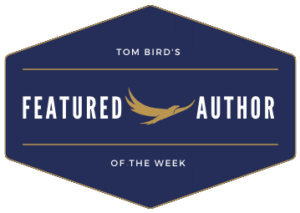 Joshi Carroll (Kristi Punches)
Two more books in the Purple Cactus RV Park series
Three books in Texas Hearts series
Three books in The Living Tree series
Working as the Park Attendant at the Purple Cactus RV Park, Austin finds herself attracted to the woman who owns the Book Shop in the Park. Her guilt prevents her from making a move to get to know the woman who has made her feel alive again. She's had her one true love, is there room for another?
Jaime Crocket has spent most of her life running from commitment. Her biggest commitment has been to her cat and her book shop. She loves living in the RV Park selling new and used books along with coffee and wine. She is immediately drawn to the woman who arrives without preamble to work as the new Park Attendant. Jaime is frustrated by the woman who acts like she wants her, but every time they get close, she pushes her away. She's never known true love, but she knows if she can get Austin to stop running, she'll have found her true love. The immediate attraction between the two women can't be denied. Can Jaime overcome Austin's self-imposed guilt and allow herself to make a commitment? And can Austin accept that she can find true love the second time around?
How did Tom's Method help with the writing/publication of your book the most?
I was able to finish the foundation of the book in a weekend. His method of writing for fifteen minutes and then counting the words allowed me to engage both sides of my brain. This format helped me get passed my constant reassessment of what I had written so far and allowed me to finish what I started thirty years ago
What did you learn the most from the writing of your book?
How much work you have to do outside of writing. Reviewing, editing, setting up an author platform, and self-promotion are all tasks that had to be considered after I finished the first draft.
Advice you have for new authors?
Start building your platform now before you publish your book; Line up readers besides the ones provided in Tom's program – the better your book will be if you have other people read it.