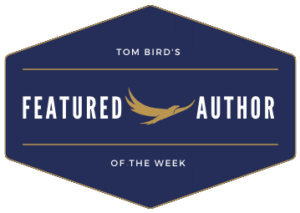 What Is Healing? Awaken Your Intuitive Power for Health and Happiness
Unlimited Energy Now
Unlimited Intuition Now
What is Social Media Today? Hashtags, Keywords and You, Oh My!
The Difference Between Pain and Suffering
Banish the Blues Now
The Little Book of Breathwork
Healing Depression: A Holistic Guide
What Is Social Media Today: Get Ready to Win the Game of Social Media
What's going on with your soul? In Reading the Soul, medical intuitive healer Catherine Carrigan reveals how you may be suffering from a wounded spirit, the karmas your soul may be carrying from this or other lifetimes, the burden of negative spiritual energies and why traditional medicine or natural healing may not be working to clear what ails you.
What is your soul's purpose?
Your soul longing?
The stories herein will uplift your soul and help you understand why you were born.
How did Tom's Method help with the writing/publication of your book the most?
I started this book at the September 2019 Tom Bird writing retreat and finished it within a month. It is my 8th Amazon #1 Bestseller!
What did you learn the most from the writing of your book?
I really appreciate the Tom Bird method of organizing a book. Tom's recommendation to use a poster board to organize your book like a symphony is a brilliant way of leading the reader through the material.
Advice you have for new authors?
Run, don't walk, to a Tom Bird writing retreat. You will learn how to stop tearing your hair out and get your book done! The fellow author who told me about Tom's wonderful work told me that every other method of writing is like breaking rocks. She is correct! Learn how to get your ego out of the way so you can write from your soul.